2019 Interior Trends vs. Fads:
How Investors, Flippers, and Sellers Should Spend their Investment Dollars to Attract Buyers
By now everyone has put out their 2019 predictions for paint color, tile, and flooring. Some are short-term fads and some will stand the test of time and attract buyers. Because something is trending, it does not mean it's a wise choice to put into a home you plan to sell soon. I have put together this guide on how to choose finishes for 2019 so your dollars are well spent.
PAINT COLORS
Fads: Peach and salmon
Trends: Deep blues: marine/peacock/teal, as well as rust, mustard, and several shades of green: army, mint, and emerald (but read below before you paint these on the walls of your flip property).
Bold, moody, jewel-tone colors are going to be huge in 2019. Does this mean you should use them on your walls and cabinets? Not necessarily. The old adage—neutral, neutral, neutral—is still true if you are trying to sell a home. That means that the grey and white wall and cabinet colors we've been seeing for years aren't going anywhere soon. This year warmer neutrals—beiges and creams—are making their way back into use. People are tired of seeing cool/cold rooms and they want a some warmth and coziness. If you have chosen all cool finishes, bringing in wood and/or brass will warm things up. Your stager can do this for you. Mixing warm grey and beige in the same room is another trend for 2019 that looks fresh and modern if done well.
So how should you spend your paint budget to attract buyers?
Walls: Stick with grey, beige, white, or cream. The more natural light a home has, the darker you can go with the shade. Lighter is always safer. Be careful about choosing a grey with blue, cool undertones. It can cause the room will feel chilly rather than serene unless balanced with a lot of warm elements.
Cabinets: Does the home have a lot of natural light? Then it's safe to go with grey or even blue—sparingly (such as just the island or just the lowers). Yes, blue. Why? Blue goes with every other color so it's a safe bet if you want to bring in some color. Choose a blue that is not too light and not too bright—navy, or a medium, smokey blue instead of electric blue. If the demographics of the neighborhood are very hip, then it's also safe to go with a muted, mid-range green. You should still have the majority of the cabinets white, light grey, or a light-to-mid-range wood so the room doesn't feel dark and heavy. Yes, wood cabinets are coming back—Not the 1990s oak or really dark woods we've seen in years past. Dark blonde and honey-colored cabinets in a matte finish are perfect to warm up a room that is mostly cool (black and white, grey and white, or that blue I just mentioned). If the room doesn't have a lot of light or you just aren't sure (of the light, of the demographics, of anything) stick with white or light grey.
Let the stager bring in the trendy colors with furnishing and accessories. The colors I mentioned above will be popular this year but not all colors appeal to all people. You don't want to risk turning off buyers by having these colors on the cabinets and walls where it will cost money and time to replace.
2019 Paint Colors of the Year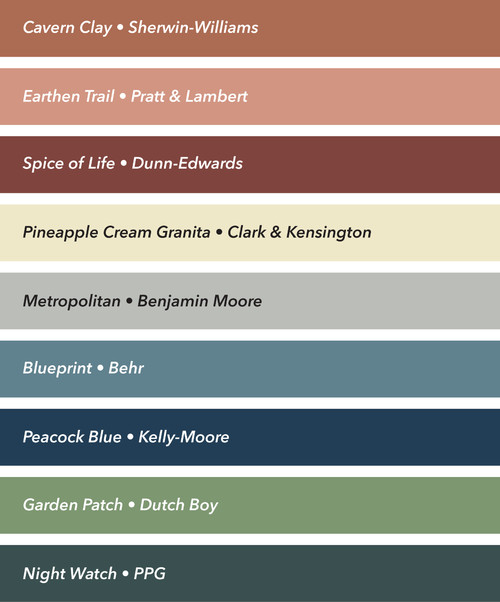 TILE
Fads: Geometrics, abstract and odd-shaped art/handmade tile, brightly colored tile, metallic finishes or accents
Trends: Terrazo, distressed/weathered/handmade, textural finishes, black and white together, matte finishes, black tile with black grout, and 4×4 square tiles (yes, they are back)
How to spend your money:
Terrazzo is going to be around for awhile, however it is very polarizing—people love it or hate it so be careful using it in a home you are about to sell. Abstract and odd-shaped tile is for 2019 what cement tile has been the past couple years. It's different and has wow factor but it's too different for a lot of buyers. As far as the rest of the items in the trends list, all are safe to use as long as you stick with classic tile shapes—subway, hexagon, square, and penny. Classic shapes are always safe but the new textures and finishes make them interesting and will wow buyers.
Grey and white marble is still and will probably always be safe. Glass is still a safe as long as you stick with classic shapes but it's harder to work with so your tile installer will charge more to install it. Subway tiles laid in grid rather than brick pattern is a safe look too (see "putting it together" photo below), as is herringbone. 4×4 square tiles are making a comeback and are good alternative to subway tile. Try laying them in a brick pattern.
Steer clear of subway tiles in stripes. It won't appeal to a lot of buyers. I have to admit that I love a lot of the geometric and metal accent tiles I am seeing but I believe they are going to look really dated, really quickly.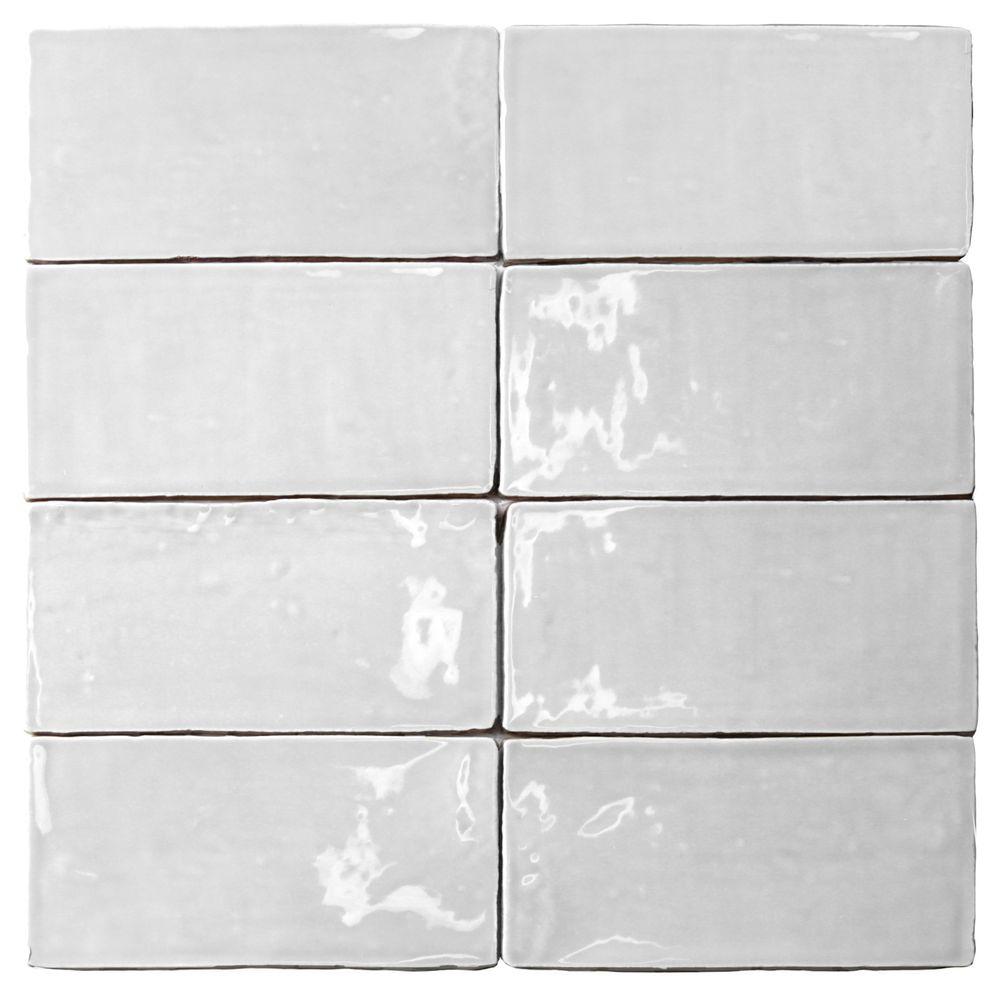 FLOORING
Fads: Painted white planks
Trends: Distressed or matte-finished wood, dark blonde or honey shades, griege
Griege walls have been a thing for awhile, now we are seeing griege floors as well in wood, laminate, vinyl and wood-look tiles. Just like cabinets, blonde and honey-colored floors are back, especially if they are matter and/or textured—wire brushed, scraped, or distressed in some other way. Grey wood-look floors are still safe. Stay away from super dark colors.
PUTTING IT TOGETHER
If you need assistance putting together all the elements and creating a cohesive, consistent color story that will appeal to buyers, consider hiring a professional stager or design consultant to make sure your investment dollars are well spent.